The World Health Organization reported a record increase in global coronavirus infections yesterday, with the total rising by 183,020 in a 24-hour period.
The biggest increase, of more than 116,000, was from North and South America, it said in a daily report. Total global cases have passed 8.7 million with more than 461,000 deaths, the WHO added.
Germany's coronavirus reproduction rate jumped to 2.88 yesterday, up from 1.79 a day earlier, health authorities said, a rate showing infections are rising above the level needed to contain the disease over the longer term.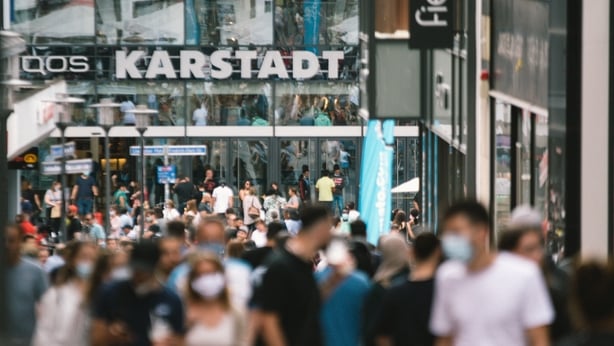 The rise brings with it the possibility of renewed restrictions on activity in Europe's largest economy – a blow to a country that so far had widely been seen as successful in curbing the coronavirus spread and keeping the death toll relatively low.
To keep the pandemic under control, Germany needs the reproduction rate to drop below one. The rate of 2.88, published by the Robert Koch Institute (RKI) for public health, means that out of 100 people who contract the virus, a further 288 people will get infected.
Chancellor Angela Merkel had favoured maintaining lockdown measures for longer but gradually eased restrictions in recent weeks following pressure from regional politicians to reboot the economy.
Already, the country is grappling to get people to adhere to isolation rules in places where they have been imposed.
Over the weekend, authorities in Goettingen needed riot police to enforce quarantine measures.
---
---
In North-Rhine Westphalia, more than 1,300 people working at a slaugterhouse in Guetersloh tested positive for coronavirus, up from 803 infections on Friday.
As a result, North-Rhine Westphalia has put 7,000 people under quarantine and closed kindergartens and schools close to the abbatoir.
Outbreaks in recent weeks have occurred in nursing homes, hospitals, institutions for asylum seekers and refugees, in meat processing plants and logistics companies, among seasonal harvest workers and in connection with religious events, RKI said.
The spike in infections is mainly related to local outbreaks including in North Rhine-Westphalia, RKI said.
North-RhineWestphalia was one of the regions most vocal about urging Ms Merkel to ease lockdown restrictions.
In total, Germany has reported 190,539 laboratory-confirmed Covid-19 cases and 8,885 deaths due to the coronavirus have been reported, RKI said.
In an interview published yesterday, Bundesbank President Jens Weidmann told German newspaper Frankfurter Allgemeine Sonntagszeitung that the economy had passed the worst of the crisis caused by the coronavirus outbreak and was now expected to recover gradually.
China testing food and delivery workers
Officials in the Chinese capital Beijing are running tests on tens of thousands of food and parcel delivery workers to detect virus traces in a bid to rein in a new outbreak, state-backed media has said. 
All couriers in the city would be tested by next week, Beijing News said.
The city is capable of screening almost one million people a day for the coronavirus, an official said yesterday.
The tests are done on multiple samples collected in one test tube, Gao Xiaojun, a spokesman for city health authorities, told reporters.
China's customs authority said it had suspended imports of poultry products from a plant in Springdale, Arizona owned by US-based meat processor Tyson Inc that has been hit by the virus.
China has stepped up oversight of imported foods after a new cluster of cases was linked to a sprawling wholesale foodmarket in its capital just over a week ago.
Music and film stars to host global fundraiser
International music and film stars will headline a globally televised and streamed fundraising concert on Saturday, aiming to raise billions in private and public donations to mitigate the pandemic's impact on marginalised communities.
Hosted by actor Dwayne 'the Rock' Johnson, the virtual concert will feature Chloe x Halle, Christine and the Queens, Coldplay and Shakira besides actors Charlize Theron and Hugh Jackman as well as footballer David Beckham.
European Commission President Ursula Von Der Leyen said the concert would coincide with a pledging summit at which artists, scientists and world leaders will "commit to helping the world end coronavirus, while leaving no one behind".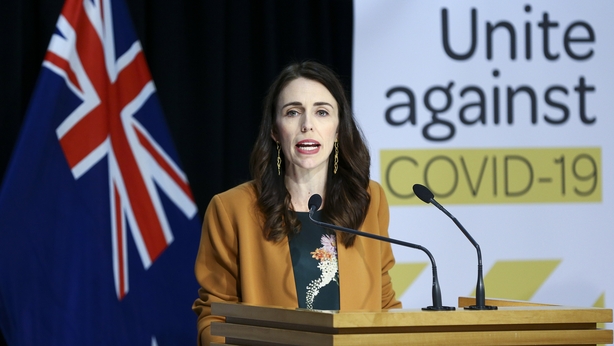 NZ extends cruise ship ban, tightens rules to contain virus at border
New Zealand on has extended a ban on cruise ships arriving in the country and tightened measures for visitors to exit quarantine, after reporting more coronavirus cases linked to overseas travel.
The country, which has recorded just 22 deaths from Covid-19, was among the first in the world to end all restrictions after declaring it had no active cases, but has seen a small number of new cases in recent days.
"We are extending the current cruise ship ban which was due to expire on the 30th of June," Prime Minister Jacinda Ardern said in a news conference.
Some quarantine rules will also be tightened.
New Zealand reported two new cases of Covid-19 today, both in managed isolation facilities, taking the total number of active cases to nine.
All active cases are people staying in quarantine facilities after entering the country, and there has so far been no evidence of community transmission.
The government has come under pressure after a slip-up allowed two women with coronavirus to move around the country, and Ms Ardern last week called in the military to oversee quarantine facilities.
Ms Ardern further tightened border measures today, saying people in quarantine may need to do multiple virus tests, and they must test negative for coronavirus before leaving the facilities.